High-Performance Advertising Agency
BusinessNET is ranked AS ONE OF THE TOP MARKETING AGENCIES IN THE WORLD
We work with established businesses and offer owners to profitably grow and scale their marketing.
Hear what the Industry Leaders have to say about BusinessNET & Our Founder Benjamin Simkin
BusinessNET has worked in many different industries and generated more than a $2.136 billion increase in sales for clients over the last 17 years.
We work with established businesses to provide online marketing and lead generation to entrepreneurs and marketing professionals to dramatically improve their marketing results.
Our veteran team of media buyers bring decades of experience and daily attention to your Advertising campaigns to continually optimize and scale your campaigns.
Our in-house copywriting team is made out of extremely skilled people with previous experience at companies like Agora, Mindvalley, Tim Ferris, Jordan Peterson, and more.
Creative Concept
& Design
Our graphic designers and video editors will provide fresh, exciting and converting creatives for your campaigns.
Marketing Funnels
& Automation
Our web designers & developers will provide fast, seamless, aesthetic funnels optimized for maximum conversions.
Slide
CASE STUDY | INVESTMENT PROPERTY SALES COMPANY
Our very first client from 17 years ago, is still our client today. We grew them to $180 million per year using Facebook & Instagram Ads.
From 2005 to 2009 we used Direct Response Email Marketing campaigns to take Canterbury from $30 million to $115 million per year. Then with the advent of Facebook Ads in 2009 we fully focused on the platform to drive growth and have since taken them to $180/m per year on average.
Slide
CASE STUDY | HIGH TICKET SALES FROM WEBINAR
LINKEDIN CONSULTING BUSINESS​
Our client has a very specific clientele who are interested in buying Linkedin Consulting at a price tag of $5,000 to $10,000 per client.
We restored access to Facebook Ads for them and grew them by 4X
Prior to 2020 our client was running Facebook ads to his Webinar to sell high-ticket Linkedin Consulting services to B2B Consultants. He had his Facebook Ad account shut down and was stuck. He was referred to us by another client and we were able to restore him to Facebook Ads and 4x is sales as well.
Slide
CASE STUDY | PROPERTY MARKETING COMPANY
SELLING PROPERTY FOR DEVELOPERS
Our client ZTI was selling properties for developers as a property marketer. We were doing marketing for an associated company and ZTI wanted to get leads as well.
We created a funnel and ran consistent Facebook Ads traffic to generate qualified leads that had specific financial requirements of income and equity levels so that these leads could qualify to get a loan to buy these properties. Over the course of 7 years we generated over $300 million in sales for them.
Slide
CASE STUDY | SPECIALISED ACCOUNTING SERVICES
SPECIALISED BUSINESS ACCOUNTING SERVICES
Our client, an accounting firm in Sydney, helps with complex Business Taxation matters, so their clientele have to be a very particular type of business with large enough revenues.
She had previously spent $70,000 on another agency and didn't get any results so she was naturally reluctant. However she took the leap of faith after seeing our 100s of success stories and she signed her first large client in the first week of marketing with us. That was in 2016 and she's still a client today and has added over $10 million in professional fees since starting with us.
Slide
CASE STUDY | FINANCIAL ADVISORY COMPANY
FAA started working with us shortly after burning through $500,000 in telemarketing to generate leads. We were referred to them and got sign off from them to start Facebook Ads campaigns.
Off to a slow start in the first month, they landed their first client in month two. Then by the end of year we'd helped them generate $10 million in business fully finalised and in the bank. Over the course of many years we generated a further $50 million in business for them until the owners retired.
Slide
CASE STUDY | HIGH TICKET SALES FROM FACEBOOK ADS
SELLING WEIGHT LOSS PROGRAM ONLINE
Our client sells an online weight loss program. Using Facebook and Instagram Ads, he hit a "ceiling" whenever he tried to scale up his ads.
Within 2 weeks of working with us, he was able to scale up to $10,000 per day in sales consistently. 3 months on he is still hitting big numbers every day.
Slide
CASE STUDY | HIGH TICKET CRYPTO OFFER
Our client was not able to advertise on Facebook Ads prior to working with us. We were able to get their offer white listed and that allowed us to run the ads on Meta.
We were able to help Scott run his ads and he generated millions of dollars in sales.
Slide
CASE STUDY | HIGH TICKET SALES FROM VSL FUNNEL
Our client provides high ticket coaching in property to people who want to invest in property.
Mid-2022 the client came to us because he was experiencing the common issues faced when trying to scale a Facebook Ad Campaign: High lead cost, volume fluctuation, lower quality leads, and cost per call too high. We systematically resolved all of these issues and we've 10xed his sales since we started
Brad East | wisebuy investment group
Brad East | wisebuy investment group
Ben and the team have helped me grow my business in a short time frame. Wish I found these guys years ago.
Catherine Mcmurtrie
Catherine Mcmurtrie
Working with BusinessNet was a game changer for my business. My business has doubled in the first 12 months since working with them. Ben, Chris & Jeremy have always had the time to address my marketing matters and deliver what they promise. It's so refreshing and reassuring to have them on my side and deliver quality leads when they say they will. Thanks Guys! Love your work 🙂
Daniel Baxter
Daniel Baxter
Absolutely love working with Ben and BusinessNET team. They are easily the most highly skilled creative and result driven marketers weve ever worked with. But more than that they actually care about the result you want to achieve and what they need to help you with to get there.

We've been working with Ben and the team closely for the last 3 years they consistently deliver and exceed any previous lead gen and marketing results we were ever able to achieve.

An added bonus is the fact that Ben has an amazing mind for business and is always able to provide sound business advice when you need it. He thinks differently to other people which is both very refreshing and required in today's digital age.
We love your work and we appreciate all the efforts you've put into growing our business. 🙏
Eric Le Tran
Eric Le Tran
Working with BusinessNET has been a game changer. I thought I knew how to do online marketing and generate leads but they have taken that to a whole new level. Its been a privilege to work with Ben and his team. Ben is without a doubt the best marketer I've ever worked with!'
Matt Knight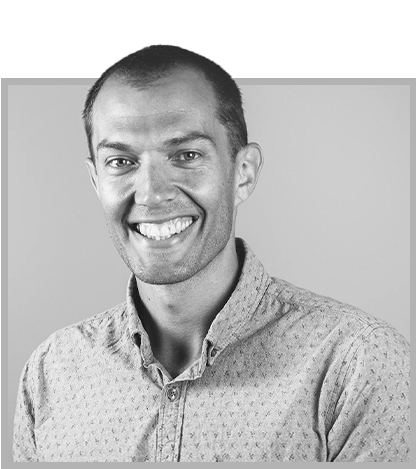 Matt Knight
Best Facebook Marketing firm in Australia - Possibly the world. The director Ben is a master strategist incredibly well connected to some of the greatest entrepreneurial minds on the planet. He thinks deeper and presses harder to get inside the mind of the customer so his leads are lower cpl and more targeted.
Fletcher Searle
Fletcher Searle
Forever grateful to Ben and his BusinessNET team.
Once again the bar of what is possible has been raised.
Luke Wallace
Luke Wallace
The BusinessNET team led by masterpreneur Ben Simkin took my business to the next dimension of service and profit. The teams profound thinking and actionable strategies took my business to 10x in 18 months and that's from implementing just 30% of my BusinessNET action list.
Kim Barrett
Kim Barrett
The BusinessNET team is world class - highly recommended!
Aaron N. Fletcher
Aaron N. Fletcher
One of the first and most proven at digital advertising!
Stephen Stavroulakis
Stephen Stavroulakis
Ben Simkin is by far the best marketer Australia has seen in a long time. Implementing just one of his strategies (and not very well mind you) I was able to double one of my clients profits (not revenue) in a week and this is a big 6-7 figure business. What is incredible is how many of these strategies he has and he just blows you away with his knowledge daily. He is constantly there offering advice questions and pushing all his students to bigger and better things. He is world class and puts his money where his mouth is. He walks the walk. Look no further you have just found the Holy Grail!
Scott Linklater
Scott Linklater
What more can I say that hasn't been said by every major publication in the business world.
BusinessNET and it's owner Ben Simkin are masters at taking good businesses in certain niches and turning them into juggernauts.
If your business is in one of those niches then you should seriously consider applying to work with them coz it will absolutely make your business super successful faster than you could ever imagine.
Rod Darling | Kanga karate kids
Rod Darling | Kanga karate kids
Ben Simkin is the best marketer in Australia if you want results he is the go to guy. And he is very generous with sharing his knowledge.
Mark Holtermann
Mark Holtermann
Ben Simkin is a master of marketing. His knowledge of the psychology of sales and lead generation is second to none. Fantastic to work with and highly recommended.
Gregorio Cushelli
Gregorio Cushelli
BusinessNET has helped my mortgage broking business expediently by having these qualified leads I can grow my business knowing I have my lead source covered.
Charley Valher
Charley Valher
So impressed with the quality of work coming out of this company
Selena Soo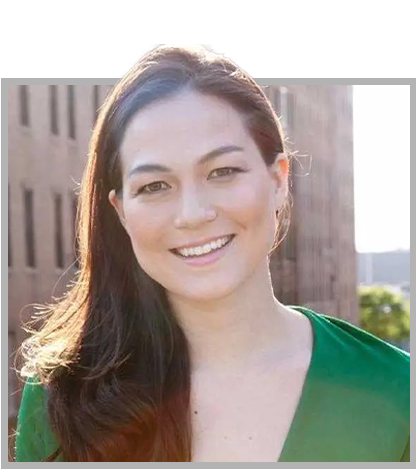 Selena Soo
Ben Simkin is a trusted advisor in my business. From the very first day I met him I have been in awe of his strategic genius and innovative thinking. With even the most complex issues he is able to quickly pinpoint the root problem and the fastest ways to permanently fix it.
Ben is also a masterful copywriter. He deeply understands peoples psychological triggers and knows how to generate an immediate response. I remember when I came to him with an email campaign to my referral partners. After sending those emails I was waiting by my computer for a response...it was crickets. Ben took a look at my email and changed the whole thing. When I received it back from him my jaw dropped. I had no words. It was so good -- it blew my mind!
With this new email I started getting enthusiastic replies from my referral partners. It resulted in $9,500 of additional revenue that month and I expect it to generate tens of thousands of dollars of additional revenue within the next 6 months.
I treasure Ben not only for his marketing genius but for his heart. He has a deep passionate commitment to delivering excellent results to those he serves. Going above and beyond is the standard at which he operates. I cannot recommend him highly enough!
Jay Greenham
Jay Greenham
Bens results speak for themselves and I would give him 6 stars if I could. 🙂 He's very generous with his time and his ability to grow any business is incredible.'
Ryan Jackson
Ryan Jackson
Ben and his guys are exceptional at what they do. Ben's advice alone is worth it's weight in gold. Genuine, motivated and result-driven.
Dave Beard
Dave Beard
I cannot recommend Ben's services at BusinessNET highly enough. His - along with his team's knowledge of online marketing is unmatched. I have no hesitation in recommending BusinessNET as a service provider.
Chris Nobbs
Chris Nobbs
BusinessNET are definitely worth talking with. I have used BusinessNET several times with my clients and everyone has been very happy with the results.
Siimon Reynolds
Siimon Reynolds
Ben Simkin is arguably one of the world's best Facebook Advertisers in the World
Bond Halbert
Bond Halbert
There's something about ben that I did not find in a lot of other people, he comes from exactly the same spot in the heart that I really admire. He wants everybody to do well. He would actually want to help you even if it didn't benefit him one iota
Justin Brooke
Justin Brooke
I've been working with Ben Simkin for many years, I know he's been running Facebook ads since 2009, he's not some new guy, he's not some guy who's trying to learn off your dollar, he's been doing this for a long time, in fact he's got a verified $2 billion in sales when it comes to Facebook Ads. Facebook themselves consider him an ads expert cause he's part of the top percentile who gets inducted in to the Facebook High Value Program.... where they are recommended by Facebook themselves. Investing with Ben Simkin is a very smart choice.
Brian Kurtz
Brian Kurtz
The thing that attracted me to Ben Simkin immediately was this incredible knowledge, plus humility, and a reverence for great marketing and yet he is state of the art in everything he does online
BUILDING ONLINE STRATEGIES FOR
GROW AND SCALE YOUR BUSINESS WITH ONE OF THE BEST PERFORMING AGENCIES IN THE WORLD
GROW AND SCALE YOUR BUSINESS WITH ONE OF THE BEST PEFORMING
AGENCIES IN THE WORLD